VMTraining is dedicated to providing quality, comprehensive training that teaches students how to work in the real-world. mile2® shares this dedication and provides the most comprehensive security training that can be found in the market.
Catering to the needs and wants of the market and their students, mile2®'s courses are packed with explosive yet practical content and scenarios that do not just teach you how to pass a test, but more importantly, re-inforce the concepts you need to know to implement security measuers in the workplace.
Security is huge concern for every business and costs millions of dollars in lost revenue every year. The focus on quality and practices that can be and are applied in the real world is a focal point in Mile2 courses, making the partnership a perfect match. Quality is the key in all courses offered by VMTraining!
Instructor Led and Computer Based Training is available. Please contact your sales representative for more information on any Mile 2 Security course.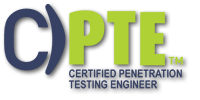 Certified Penetration Testing Engineer graduates obtain real world security knowledge that will enable them to recognize vulnerabilities, exploit system weaknesses, and help safeguard threats. Graduates will learn the art of Ethical Hacking with a professional edge (Penetration Testing).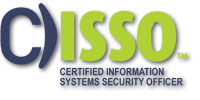 The CISSO course is designed for a forward-thinking security professional or consultant that manages or plays a key role in an organization's information security department.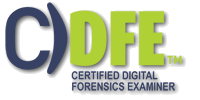 The Certified Digital Forensics Examiner program is designed to train Cyber Crime Investigators. Students are taught electronic discovery and advanced investigation techniques. This course is essential to anyone encountering digital evidence while conducting investigations. In October of 2008, CFED was redesigned into a more advanced class and re-titled Certified Digital Forensics Examiner (CDFE).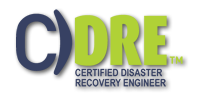 The Certified Disaster Recovery Engineer course goes beyond traditional BCP training – preparing students for industry certification in Business Continuity planning, and presenting the latest methodologies and best practices for real-world systems recovery. Students receive a solid foundation of instruction that will enable them to create meaningful business continuity plans. In addition, students will learn the latest methods for protection and recovery of technology in their organizations.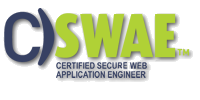 The internet is one of the most dangerous places to do business today. Every day, organizations and government fall victim to internet based attacks. In many cases, attacks could be easily thwarted but hackers, organized criminal gangs, and foreign agents are able to exploit weaknesses in web applications and architecture. The Secure Web programmer knows how to identify, mitigate and defend against all attacks, through designing and building systems that are resistant to failure. The secure web application developer knows how to develop web applications that are not subject to common vulnerabilities, and how to test and validate that their applications are secure, reliable and resistant to attack. The Secure Web Application Engineer course provides the developer with a thorough and broad understanding of secure application concepts, principles and standards. The developer will be able to design, develop and test web applications that will provide reliable web services that meet functional business requirements and satisfy compliance and assurance needs.